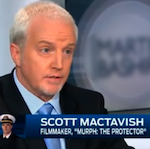 Scott Mactavish
Writer - Producer - Director
Scott is a filmmaker, author and US Navy vet.  He's the founder of Mactavish Pictures, a motion picture production company that specializes in stories of honor and heroism.  Recent projects include MURPH: The Protector, which was a contender for the Oscar in several categories, and Ride for Lance, a film based on the life of fallen Navy SEAL Lance Vaccaro.  He is married with three sons. FULL BIO.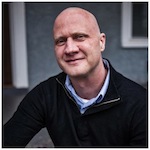 Todd Free
Co-Producer - Director of Photography - Editor
Todd is a highly experienced producer, cinematographer and editor, with credits ranging from national commercials to feature films to music videos and documentaries.  He's the founder of The Interactive Pixel Company  and is married with one daughter.  (Photo credit:  Martyn Kyle)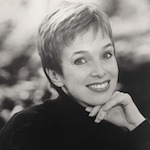 Christy Mactavish
Social Media Manager
A teacher by training, Christy spent a decade in the classroom before joining the family business as the social media manager and content editor.  She's also the founder and editor of Cross Moms, a faith-based blog for mothers.
Briana Capo
Associate Producer - Assistant Editor
Bio coming soon.
Stephanie Landy
Social Media Assistant
Bio coming soon.